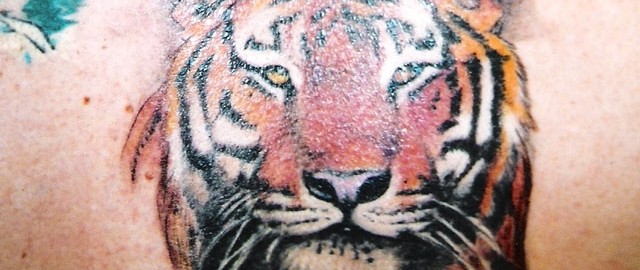 Top 10 U.S. Cities with the Most Tattoos
Ink is a thing of beauty in these places, from Angelina Jolie's birthplace to Kat Von D's old hangout…

Well, it's official. Whether or not you think tattoos are sexy forms of self-expression, Maxim, Playboy, AskMen.com and FOX have all pegged tattooed beauties as some of the hottest in the world. The most recent picks? Britney (yes, she still makes many of the lists!), Angelina, Katy Perry, Zoe Saldana, Megan Fox and Jessica Alba. And, lest we forget the opposite sex: Johnny Depp (People's "Sexiest Man Alive" two years in a row), Brad Pitt, David Beckham and Hugh Jackman, to name a few, all have several tats. They are but shining examples of the reason tattoos are today's favorite "beauty marks."
To find out which towns in America were most tattoo-friendly, we perused chat forums and looked up every state in several public directories, including Yellow Pages, Google listings, Tattoo Yellow Pages and AAA Tattoo Directory, to find those with the most listed tattoo and permanent makeup shops. Then we looked up which cities in those states had the most shops listed per capita with populations based on latest U.S. Census numbers.
We also took into consideration the city's demographics and whether or not it hosted tattoo conventions, remembering that not all tattoo parlors were listed in the directories. See which cities love ink the most!
https://indianinknc.com/wp-content/uploads/2014/10/tiger-back.jpg
480
640
elementalone
https://indianinknc.com/wp-content/uploads/2019/07/header_logo.png
elementalone
2014-10-18 21:27:27
2014-10-18 21:28:01
Top 10 U.S. Cities with the Most Tattoos